Samco Silicone Straight Hose Lengths
This Samco Silicone Straight Hose Lengths are of exceptional quality and manufactured in the UK to the highest standards, with extreme burst pressures and alternative linings its Ideal for use on Water/Coolant and Air, Oil, Fuel/Petrol/Gasoline, and Diesel applications.
These hoses are ideal for custom installation's and to finish off any engine with a huge choice of colours. Blue, Red, Black, Green, Yellow, Orange and Purple are standard but many custom colours available. Blue hoses are usually in stock but please allow 3-4 weeks for delivery on all other colours.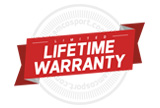 Refine Search
Showing 1 to 8 of 8 (1 Pages)