80mm Samco Xtreme Silicone Hose 1 Metre Length
Price:
£95.74
Ex VAT:

£79.78
Qty:
Add to Basket
80mm Samco Xtreme Silicone Hose 1 Metre Length
Samco Xtreme Silicone Hose 1 Metre Length 80mm / 3 1/8" internal diameter . Available with all inner liners for Air,Compressed Air and Water/Coolant.
Samco Xtreme are made using Aramid fabrics to reinforce the silicone polymers enabling the hose to withstand temperatures of 250°C/482°F, whilst remaining lightweight & flexible. If you are pushing your engine to the extreme, you need Samco Xtreme. Available in Blue, Red & Black.
This part is a speical order part, with a lead time of 4 weeks.
Why Choose Samco Sport Silicone Hoses?
Longer Life Than OEM Rubber Hoses
Extreme Durability
Proven To Lower Temperatures
Extremly High Burst Pressures
Hoses with 3 or 4 Way Connections are moulded into 1 with Samco Sport's unique tooling capabilities, this improves coolant flow and reduce risk of component failure.
Ltd Lifetime Guarantee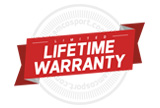 Guarantee
Lifetime
Ltd Lifetime Guarantee (2 years Profuel)
Write a review
Your Name:
Your Review:
Note: HTML is not translated!
Rating:
Bad
Good
Enter the code in the box below: